October 4, 2021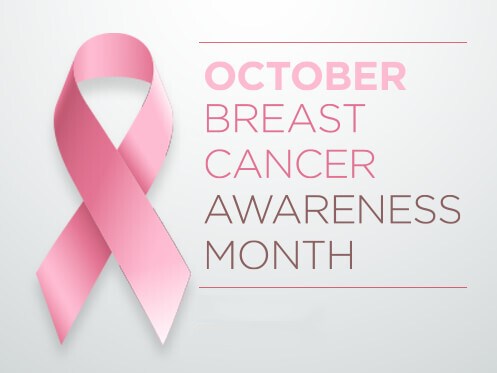 This October you have the opportunity to make a difference when you schedule service for your home. Whether it is for repair, maintenance, or an installation of an appliance, scheduling your appointment with The Beyer Boys means that a portion of your money will go toward a good cause.
October is National Breast Cancer Awareness Month, and is an important push to raise awareness and support for survivors, patients, and those who have lost loved ones as a result of this disease. Breast cancer affects about 1 in 8 women living in the United States. Over 250 thousand women are expected to be diagnosed with breast cancer in 2021 alone. The good news is that through continued efforts, the death rate from breast cancer has steadily dropped over the last 20 years. Still, it remains the most commonly diagnosed cancer among women living in the United States and the most commonly diagnosed cancer in the world.
In addition to breast cancer, all forms of cancer account for one of the leading causes of death globally. With millions of new cases of cancers diagnosed annually, chances are you or someone you know has been affected. Lung cancer, prostate cancer, skin cancer, and all other forms of cancer continue to be a focus for many nonprofit organizations who wish to raise funds and support to support families and individuals affected by cancer as well to further various treatment and research endeavors.
Close to Home
In 2007, Cindy Beyer, the Vice President of Beyer Boys, was diagnosed with breast cancer. After undergoing chemo and radiation treatment, she was declared cancer-free. She has remained cancer-free since 2007.
In July 2019, the President of Beyer Boys, Peter Beyer, Jr., received his own cancer diagnosis – Renal Cell Cancer. He had surgery to remove his kidney in August 2019. The cancer then spread to his brain, lungs, and to other organs. Unfortunately, he lost his battle on November 5, 2020.
It was on that date that the Beyer Cares Foundation was born. While the Beyer Boys have always been committed to supporting the local community of San Antonio and the surrounding areas, we decided to spread those efforts to the whole of Texas and beyond.
The horrible disease of cancer has taken countless lives. We have many fighters and survivors in our company and families. Also, many of us have lost loved ones to this disease. If you're reading this, you most likely know someone who is currently battling cancer, or who has passed away after fighting their own battle. We mourn the loss of Perry and so many others who have succumbed to various forms of cancer.
We have the opportunity to make a difference and try to help others who are currently fighting their own battles, as well as try to find a cure. We started the Beyer Cares Foundation for this purpose. And through the month of October, we have several opportunities for you to participate in this effort. Our team hopes that you will join us in raising awareness and support for cancer treatment, research and support whether or not you're one of our customers. Every step towards a cure is a step in the right direction!
Perry Beyer, Jr. Memorial Golf Tournament
Every year, the Beyer Boys host our annual charity golf tournament. This year, the name has been changed to the Perry Beyer, Jr. Memorial Golf Tournament. We are dedicated to raising as much money as possible to give to the American Cancer Society, in hopes to find a cure. All funds raised from this event will go directly to the American Cancer Society for specific use to research the causes and potential cures for cancer.
Join us Wednesday, October 13th. Check-in, and driving range and putting practice begins at 10:30 am at the Canyon Springs Golf Club. We hope that you will come to have fun, socialize, network, and play a little golf for a good cause! There will be scoring and an Awards Ceremony, with awards given for the Longest Drive and Closest to the Pin (2 holes), as well as a Hole-in-One Giveaway. Plus, lunch and dinner is included!
If you can not make it or do not play golf, there are lots of ways to still support and network with different types of sponsorships. We have three sponsorship levels from which to choose. Contact us today for more information!
Support the American Cancer Society
Every October, The Beyer Cares Foundation raises funds to support the American Cancer Society. The American Cancer Society was founding in 1913, and has a mission to eliminate cancer as a major health problem in our world. We are proud to support this noble organization and share the same dream of freeing the world from cancer.
Across all Beyer Companies, including Beyer Plumbing, Beyer Mechanical, and Beyer Air Conditioning & Heating, a portion of every service call is donated, with a minimum of $5,000 to help find a cure for cancer. This is a way for us to raise funds through the work that we do everyday to help our customers.
This is the time of year that you will need maintenance on your furnace. When you schedule your annual furnace tune-up during the month of October, a portion of your service fee will go toward a good cause. It's also the perfect time to have your plumbing taken care of before the winter. You can schedule to have your plumbing systems, including your water heater, maintained as a way to give back. And if you've been considering upgrading any of your appliances, from your air conditioner to your furnace, or installing a water softening system, the best time to do so would be now so that a portion can go toward a great cause!
Give Back Through Beyer Cares
Texans help other Texans. The Beyer Boys have always been committed to giving back to the local community. That's why we started the Beyer Cares Foundation as a way to support local charities and organizations. This is our community, our home, and we want to help out our neighbors and friends in the community of San Antonio and all around South Texas. Our goal is to give back to the organizations near and dear to Perry and Cindy's hearts.
In the past we've used funds from the Beyer Cares Foundation to help those in need in our community. We've done that by donating a water heater to a family in need in November 2020. This is just one example of the various ways that we can give with the generosity of our donors. From our family to yours, we invite you to give back. You can make a tax-deductible donation anytime through Beyer Cares. For more information about any of our events, fundraisers, or our efforts to support the American Cancer Society, please contact us today!