One of the keys to having more efficient plumbing is to get a plumbing inspection in San Antonio, TX. If you've been having issues with your water pressure or water heater, the culprit could be due to your plumbing system. With the help of an experienced plumber at Beyer Plumbing, you can have a complete plumbing system inspection to find the issue.

After every inspection, our trusted plumbers will provide you with a brief statement of their findings, such as clogs that were fixed on the spot or a recommendation for new garbage disposal or water heater. You may discuss replacement options with us or ask any questions you may have about the plumbing system. Our plumbers are not only skilled, but they are also very knowledgeable about all kinds of home plumbing appliances, fixtures, and piping.
Reliable Plumbing Inspection in San Antonio
As experts in plumbing, we recommend that every homeowner get a regular inspection to ensure that all issues or problems are rooted out. Even if our plumbers don't find any serious issues, a plumbing system inspection can help you decide whether it's time to upgrade new plumbing fixtures or appliances.
A regular inspection also ensures that your system is running efficiently and that you won't encounter any problems down the road. Most importantly, you'll become aware of the new advancements in plumbing technology, such as new appliances or water-saving fixtures that can save you money.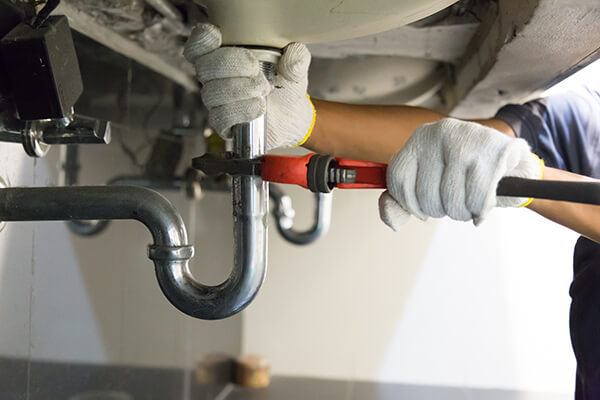 You can maximize the benefit of getting a regular plumbing inspection by working with a trustworthy and reliable plumber in San Antonio. A skilled plumber can do wonders for your plumbing system. You get to enjoy the benefits below:
More savings
Efficient plumbing
Longer lifespan of your plumbing
Cleaner water
When providing the best plumbing inspection in San Antonio, you can always rely on Beyer Plumbing. We guarantee unmatched plumbing service on every appointment.
Comprehensive Plumbing System Inspection
For a plumbing system inspection, Beyer Plumbing caters to both residential and commercial property owners. Being a family-owned business, we see our clients as extended family and provide them with exceptional service. We have a team of professionals that are always ready to help ensure that your plumbing is working properly. Our highest priority is to keep your home safe.
Call us today for your complete and thorough plumbing system inspection!