Top-Rated San Antonio Toilet Repair Company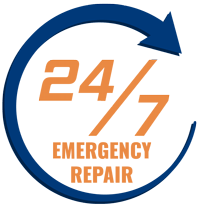 Beyer Plumbing is one of the largest residential plumbing companies serving San Antonio, TX. Since 1990, our customers have relied on us for trusted and affordable toilet repair services. As a family-owned business in Bexar County, we treat our customers as an extension of our family. With over 40 years of experience, we're ready to cater to your plumbing needs.
Benefits of working with us:

Certified plumbers
100% satisfaction guarantee
24/7 repair services
BBB A+ ratings
Comprehensive residential services
Toilet Repair in San Antonio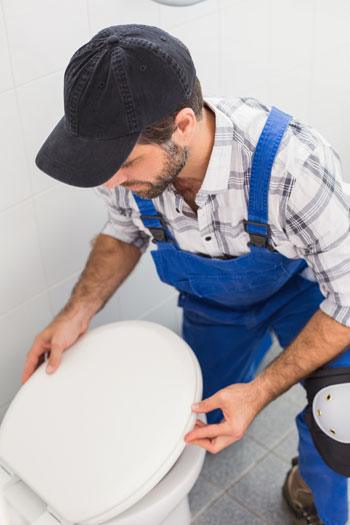 At Beyer Plumbing, we understand the importance of having an efficiently running toilet system in San Antonio. Therefore, we always focus on offering nothing but the best services for our clients. Your toilet can run problem-free for many years. However, its parts may eventually wear out due to frequent use.
Consequently, you'll start experiencing clogged toilet complications. So, it's vital to regularly look out for warning signs. You'll want to reach out for repair services before it's too late.
Signs you need a repair:

Suction and gurgling noises
Toilet leaks
Constant clogging
Faulty flushing
Rusty metal parts
Beyer Plumbing has been servicing toilets in San Antonio for three decades. So, you can regularly count on our professional skills to resolve your issues. There's nothing beyond our reach!
Professional Plumbers in San Antonio
Our plumbers usually have the knowledge and experience to assist all aspects of repairs, such as a leaking or clogged toilet. As soon as we get your call, our plumbers start by first inspecting all the components of your toilet system. Besides, we usually do this before offering suggestions for repairs and replacement parts. Additionally, we can even go to the extent of designing a new toilet system, if you need it.
At Beyer Plumbing, we offer a variety of toilet services in San Antonio. We also have updated inventories of parts to facilitate repairs further, especially in emergencies. Moreover, our plumbers provide insights when it comes to your repair needs. However, we never pressure our customers into settling for services they don't need.
Schedule an Appointment Today
Toilet complications come in all shapes and sizes. From minor issues to major leaks, we've got you covered. A leaking toilet can skyrocket your water bills. In addition, it can inconvenience you in so many ways. With this in mind, you should never delay in calling for efficient and affordable repairs.
Our plumbers work tirelessly to address all toilet issues within the shortest time possible.
For more information on toilet repairs and our plumbing services in San Antonio, contact Beyer Plumbing today.