January 20, 2022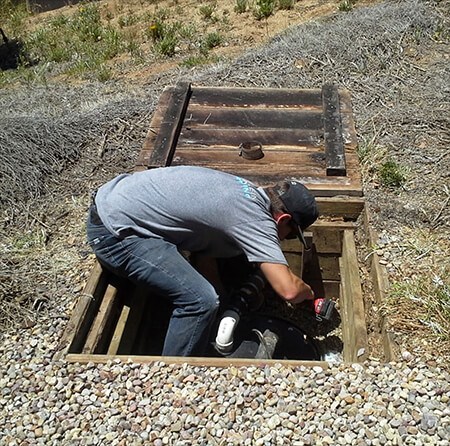 A sewage backup is an overflow of gray or black water from a toilet, sink, bathtub, or washing machine. A sewage backup happens when dirty water backs up through the plumbing lines and fills your home. This often happens because of clogs in pipes or around fixtures. The overflow can reach your home's walls, floors, carpets, and other areas.
A sewage backup is a concern for homeowners nationwide. It can cause an unpleasant, smelly mess in your basement, and it could even be a life-threatening issue if the backup gets into your home's HVAC system. A sewage backup is a real and dangerous problem that should not be ignored. It can damage the interior of your home and lead to health problems like respiratory infections and other illnesses.
There are many different reasons that a sewage backup can occur. A plumbing leak or a clog in the mainline can cause it. The most common culprits for overflows are aging infrastructure, excessive rainfall, and improper loading of septic tanks.
However, there are some warning signs that you can look for to tell if you have sewage backup. If your toilets are overflowing or leaking water, this could be a sign of sewage backup. The leak should be coming from the toilet flapper (the rubber disk at the bottom of the toilet tank). You may also notice a strong smell coming from your bathroom or kitchen sink, which could indicate sewage backup as well.
Other signs and symptoms of sewage backup include:
• A sewer odor in the property, especially from drains and vents, even if there has been no water usage recently
• Water backing up through sinks, showers, toilets, or drains
• Strange bubbling, gurgling, or seeping sounds coming from drains
• Odorless sewage leaking out of toilet bowls or bubbling up from sink drains
• Reddish-brown stains in the toilet bowl
• Slow drains
• Water or sewage leaks from pipes or fittings
It is essential to take care of your plumbing system to prevent wastewater backup. If you notice any of the signs that have been listed above, contact Beyer Plumbing Company immediately, and we will take care of all the sewage backup issues present in your home. Our company is located in San Antonio, Texas, and we offer plumbing services for the residents of San Antonio and the surrounding areas.
How to Prevent Sewer Backups With Ease
Many preventative measures can be taken to help avoid sewer backups. A backup can occur when sewage backs up into the home, usually through the toilet or drain. This usually occurs through a tree root clog, grease buildup, or other blockages. This can cause the sewage to overflow and back up into the home.
Another common cause of water backups into the home is actually outside. Roofing problems and gutter issues such as downspouts not directing water away from the house can cause the soil around the foundation to become saturated and lead to leaks in the property.
It's best to take some preventative measures to stop sewage backup from happening in the first place. Some of these possible preventive measures include:
• Addressing roofing problems like downspouts not directing water away from the house
• Sealing up cracks and openings in your basement floor and walls
• Having drains inspected and repaired by a qualified plumber from our company
Remedies for Sewage Backup Symptoms
Sewage is a major problem in any home and is most often the result of a clogged line that causes a backup. No one likes to clean up sewage, and it's even worse when it happens regularly.
A few things can be done to prevent a sewage backup from happening. Here are some remedies for when it does happen:
• Turn off the water main and call us at Beyer Plumbing Company
• Scoop out accumulated water with a bucket or pot
• Use deodorizers to eliminate odors
• Contact your insurance company or landlord if the damage is severe
Tips for Preventing a Sewage Backup in Your Home/Plumbing System
Sewage blockages happen frequently, and there are many things that you can do to prevent them from occurring. The most important thing you should do to prevent sewage lockage at home is to avoid putting anything but liquid waste into the toilet. This includes paper towels, sanitary pads, tampons, diapers, and other non-liquid items. If you have a septic system at home, it's vital to ensure that anything flushed down the toilet is liquid. In addition to this, you should also avoid flushing any objects down your toilet other than human waste as these can cause problems as well.
Sewage backups are an incredibly unpleasant experience. Not only are they messy, but they also present a health hazard. If you have kids, you know how important it is to prevent that from happening. At Beyer Plumbing Company, we offer the following tips to help in preventing sewage backups in your home:
• Check your pipes for leaks
• Flush the toilet(s) every day
• Prevent frozen pipes
• Keep the sink free of clutter
• Clear leaves and debris from drains in your yard
• Clean out all drain screens in sinks, tubs, and showers at least once a year
• Try not to pour cooking oils down the drain or put hot grease down because it will cool off and harden when it hits cold water
Stopping Sewer Backups in Their Tracks
A sewage backup is a tough, dirty, and smelly job. It can be so tough that it might seem too challenging to handle. But it doesn't have to be since you have the option of reaching out to Bayer Plumbing Company, where we provide top-notch sewage backup services through our qualified professionals. It's important to clean the affected area as soon as possible because if you let the sewage sit there, the bacteria will start to grow, making the odor worse. If you have an overflowing toilet or sink, contact us at Beyer Plumbing Company immediately. If you don't, the problem may only get worse and result in flooding in your home or business premises.
Many steps need to be taken to stop the sewer backups. At Beyer Plumbing Company, we have qualified personnel who provide the following services in the attempt to stop sewer backups from happening in our clients' homes and business premises:
• Examine all sewers for blockages and debris
• Diversify sewer systems to accommodate various household waste products
• Install sewer sensors to detect any blockages before they happen or occur
• Provide awareness or education for homeowners on how they can help prevent their sewers from backing up
We also offer drain and pipe clearing services and are skilled at replacing all types of plumbing. If you are considering pipe replacement, contact us for more information about the best options for your home or business.
Other services provided by Beyer Plumbing Company include:
• Bath and kitchen hookups
• Drain cleaning
• Gas line installations
• Leak detection
• Pipe repairs
At Beyer Plumbing Company, all our personnel are certified and have undergone extensive background checks. We offer 24-hour emergency service, so you can always rely on us for any plumbing needs that you might have in San Antonio or the surrounding areas. Contact Beyer Plumbing Company for more information or to schedule an appointment.