October 4, 2022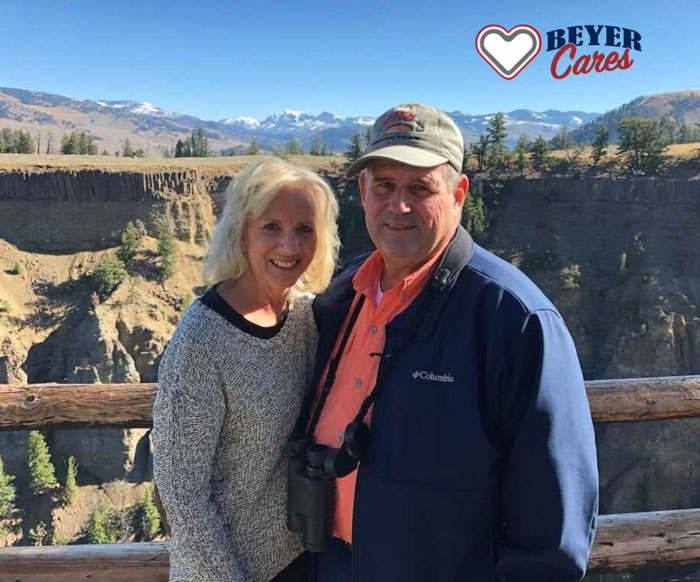 After fighting for over a year, Beyer Plumbing President Perry Beyer, Jr, lost his battle to cancer on November 5th, 2020. Cindy Beyer, Perry's wife, fought her own battle against cancer in 2007. It was during her treatment and recovery that the vision for The Beyer Cares Foundation originated. On the date of Perry's death, the foundation became a reality.
The Beyer Cares Foundation is a nonprofit organization dedicated to providing financial assistance and emotional support for families living with cancer in South Texas. Our mission is simple: we are committed to helping people by giving, supporting, and serving in their time of need. Our approach involves providing financial support to families for out-of-pocket expenses incurred through their cancer journey including transportation and lodging, childcare, extra trips to the doctor, and more. 
"No one should have to face cancer alone. The Beyer Cares Foundation wants individuals and families battling cancer to know that we are here for you. We understand what you're going through and are passionate about helping in any way we can." 
– Cindy Beyer, Beyer Cares Foundation President & Breast Cancer Survivor
The Beyer Cares Foundation hosts several annual events to raise funds for their mission including a fishing and golf tournament. Both events are held at different times throughout the year, with the fishing tournament usually taking place in September and the golf event taking place in October. These tournaments are open to anyone who wishes to participate. Funds raised by these events are then donated to the American Cancer Society for vital cancer research. The Beyer Cares Foundation also partakes in many other efforts to raise money during the year, including Family and Friend Bingo, and their annual month-long fundraiser during October in which a portion of all service calls is donated by the Beyer Boys companies to the American Cancer Society. Our goal is to raise $40,000 by the end of the month.
You can join in the fight against cancer by scheduling a service call with us today!
Dealing with the emotional toll that comes with cancer treatment is only one part of the difficult process,  you also have to  handle the financial burden. When you're already fighting for your life, those additional costs can feel like an impossible weight to bear. The Beyer Cares Foundation exists to provide support in this matter, as well as stand beside those touched by cancer. We also hope to inspire others to do the same.
"We encourage you to become an ally in the fight against cancer. There are several Cancer Awareness Months throughout the year during which you can learn more about the disease, spread awareness, and get involved."
– Dedra Beyer, Beyer Cares Board Member & Breast Cancer Survivor
Learn more about The Beyer Cares Foundation! You can also support our mission by Scheduling a Service Call this month or Making a Donation.