March 20, 2023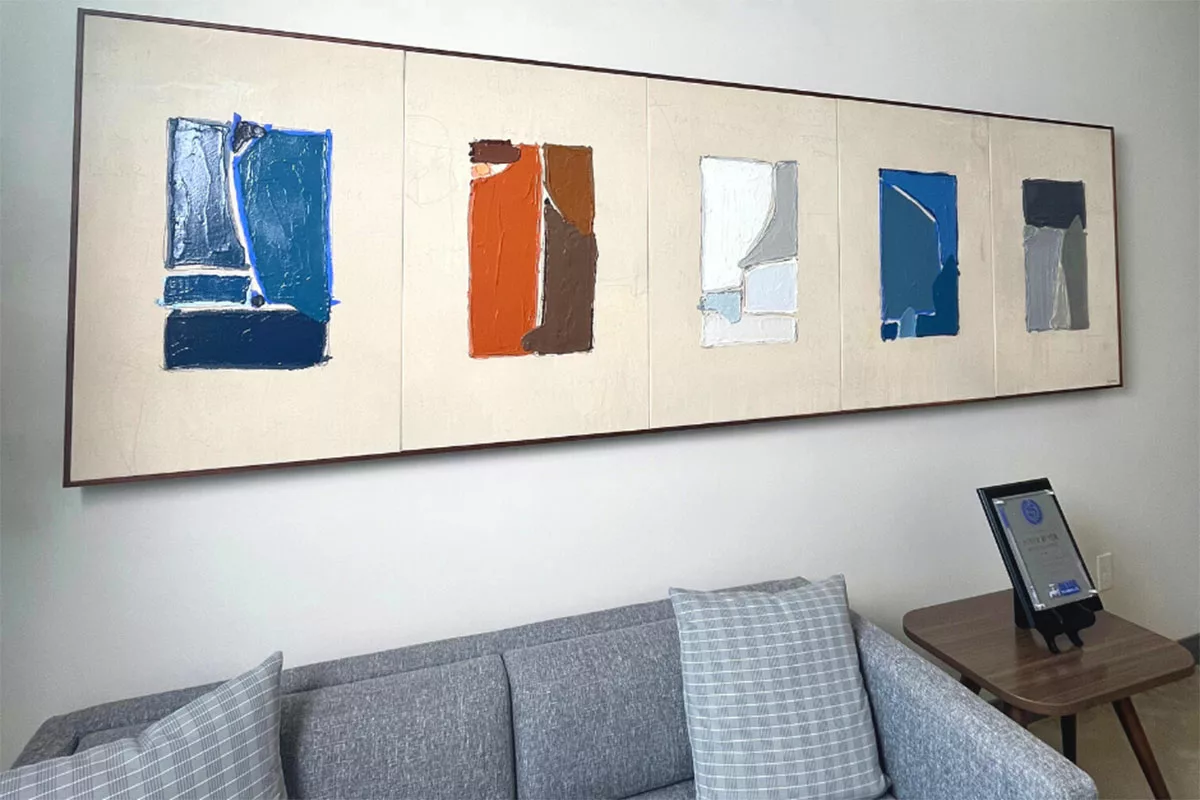 This custom painting by Artist Tyler Guinn hangs in our office and embodies each of our core values: Honor God, Integrity, Relationships, Teamwork, Respect, and Honesty. We display this piece in our entryway to remind ourselves of our commitment to these values in everything we do.
As a family-owned business, Beyer Plumbing has always viewed our clients as an extension of our family. That means we take great care to ensure that all of our plumbing services are carried out with the utmost attention to detail, and with our core values firmly in mind.
Honor God. We are committed to honoring God in everything that we do. We believe that our faith is the foundation of our business, and that by living out our faith every day, we can serve our clients with integrity, respect, and honesty.
Integrity. We believe that honesty and transparency are essential to building strong relationships with our clients. That's why we always do what we say we're going to do, and we take responsibility for our actions. We want our clients to trust us completely, and we work hard every day to earn and maintain that trust.
Relationships. Speaking of relationships, that's another one of our core values. At Beyer Plumbing, we truly care about people. We understand that plumbing problems can be stressful and disruptive, and that's why we take the time to listen to our clients' concerns and provide personalized solutions that meet their unique needs. We want our clients to feel comfortable and confident when they work with us, knowing that they're in good hands.
Teamwork. Of course, none of this would be possible without our amazing team. We believe that everyone on our team plays an important role in delivering the highest level of service to our clients. That's why we encourage open communication, collaboration, and a positive attitude among all of our team members. We work together to solve problems and deliver results, and we take pride in the work that we do.
Respect. Whether you're a long-time customer or a first-time caller, we'll treat you with the same level of dignity and respect that we would want for ourselves. When you choose Beyer Plumbing, you can trust that you'll receive the care, attention, and consideration that recognizes your unique needs and experiences, every step of the way.
Honesty. Finally, we tell the truth. We believe that honesty is essential to building trust with our clients, and that it's the foundation of every successful relationship. No hidden costs, fair and honest pricing always.
"At Beyer Plumbing, our values of honoring God, integrity, relationships, teamwork, respect, and honesty are the foundation of our business. We strive to represent these values in every job we complete, from how we communicate with our clients to the quality of our work. We take great pride in upholding these values and delivering exceptional service to our clients."

– James Beyer, Operations Manager
At Beyer Plumbing, our core values are more than just words on a page. They are the foundation of everything that we do, and they guide us in our interactions with our clients, our team members, and our community. If you're in need of plumbing services in San Antonio or the surrounding areas, we invite you to give us a call. We're confident that you'll see the difference that our commitment to our core values can make. Contact us today!