September 20, 2021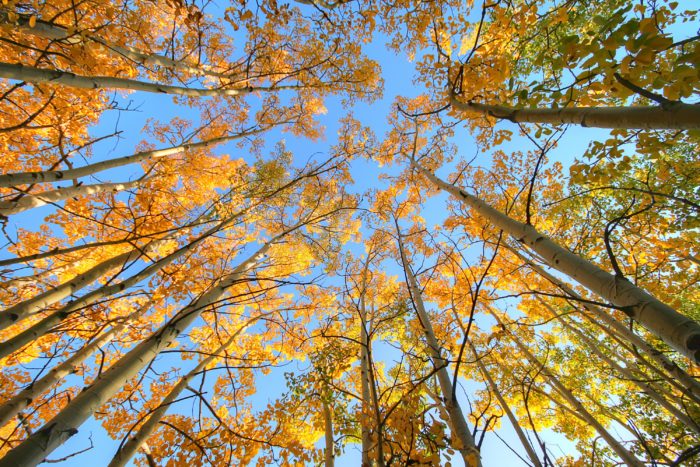 When you think of fall, you often think of vibrant autumn colors and cooler temperatures. As autumn arrives and makes the weather brisker, every homeowner should be prepared to implement much-needed fall plumbing tips in order to avoid potential problems. In fact, most professionals would agree that fall is the best time to start focusing on your San Antonio home's seasonal maintenance. To help you prepare for the autumn season, here are eight plumbing maintenance tips to make your home safe and ready.
1. Start With the Outside
Fall may have just begun, but there's no reason to wait for the rain to start causing plumbing problems before you make the necessary adjustments. To begin your preparation, start by removing all the external hoses that are still connected to spigots. Find a safe, dry place to keep them stored until spring, such as the garage. When not taken care of, this can lead to water freezing and expanding in the hoses, resulting in burst pipes within your home that will take some extra expenses to fix.
Furthermore, when you remove the hoses, make sure to check the faucets for any leaks present. If there are some, then make the repairs as needed. Looking for leaks when the weather is still dry is significantly easier than spotting them during the rainy or cold season. It's also easier to call a professional now to help get them fixed.
2. Clean Your Home's Gutters
Fall and winter are times of the year when precipitation falls more readily, so you need to make sure your gutters are ready for the seasonal change. To prepare, do a thorough check-up and make sure all of your gutters are free from leaves, twigs, and any other debris that may have accumulated over time. Done correctly, this will help to ensure that your house's draining runs smoothly while also stopping any water from falling around the foundation. When water ends up landing near your foundation, it can easily seep into crawl spaces and cause problems down the line.
Additionally, cleaning your gutters when it's still dry will save you from cleaning duties outside when the weather gets colder, letting you focus on staying warm and comfortable inside.
3. Snake Your Sewer Line
It's easy to assume that caring for our sewers and making sure they're clean and clear is the city's responsibility, but being a proactive homeowner will also help spell the difference. This fall, the last thing you want is the rain causing damage or blockage in your sewer by washing down debris. Because of this, hiring a professional plumber to snake out your sewer line and doing some preventative maintenance can save you a fair amount of trouble and hundreds of dollars in damage costs.
When you do this, you lessen the chances of sewage backing up into your residence, which is a problem that no homeowner ever wants to experience in their home, much less during the colder months.
4. Seal Any Gaps
It's common for gaps to develop in the areas where pipes enter your house. Usually, these gaps allow for cold air to penetrate, resulting in higher utility bills and burst pipes. As such, make sure you allocate some proper time to check where your pipes enter your property. Then, be sure to seal any gaps you find via caulking, insulation, or weather-stripping. It's also a good idea to check the inside of your house for any visible pipes going through and seal any gaps as necessary.
5. Complete the Maintenance of Your Water Heater
Many homeowners often end up neglecting their annual water heater maintenance — at least until it's too late. This fall, make sure you extend the lifespan of your water heater by scheduling maintenance with a professional. At best, you should be able to set the temperature at 120 degrees Fahrenheit to get optimal temperatures quickly. Additionally, you may want to look into getting a tankless water heater, as these heat water at the point of entry to ensure there's always hot water ready for use. Furthermore, they use less water overall, helping to drop your water bill.
If you believe it's high time for your water heater to get some maintenance, you can reach out to us at the Beyer Plumbing Company. We specialize in a wide variety of plumbing services, and our professionals are well-equipped to handle any issue.
6. Insulate Your Pipes
In addition to sealing any gaps between the walls and pipes that are going inside of your house, also make sure to insulate pipes in unheated areas, like crawl spaces and your garage. When left exposed to the cold, unheated lines are prone to freezing.
Luckily, you can easily combat this problem by using insulation, heat tape, or thermostat-controlled heat cables to make sure they stay warm all through the fall, and eventually, the winter. When done correctly, this will help to prevent your pipes from bursting and requiring costly repair service. Take some time to look out for pipe damage as well, especially if your house has "big blue" pipes.
7. Check the Sump Pump
Working to pump water away from houses in order to help prevent water damage and flooding, sump pumps are a pivotal part of any home plumbing system. As such, it's essential to take care of them, and fall is easily the best time of the year to check for any damage. Fall is also the perfect time to repair your sump pump. If your sump pump isn't working correctly, you may want to hire a professional to perform some maintenance and extend its lifespan. However, if your sump pump is already 10 to 15 years old, it might be a good idea to purchase a new one as soon as you can.
8. Interior Shut-Off
If your house is equipped with an interior shut-off valve directly connected to your exterior's faucets and plumbing, it's also a good idea to turn it off. Afterward, you can then open the outdoor faucet valve to ensure there's no remaining water inside the line that can freeze and cause trouble during the colder months.
Conclusion
By taking preventative measures with these plumbing tips for the fall, you can avoid many potentially costly problems once the colder weather comes into full swing. Although these tips seem like a fair amount of work, they'll save you from more time-consuming repairs further down the line.
Additionally, you may have noticed that a lot of these tips require a professional. Should you decide to go this route, our trained plumbing professionals at the Beyer Plumbing Company have been working with residential and commercial clients for years. We're more than happy to help you prepare your plumbing this fall for colder weather. If you have any questions, please contact us at our office in San Antonio today for a free consultation.