Professional Toilet Repairs in Schertz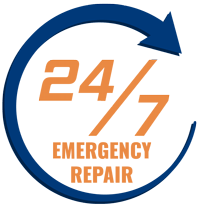 At Beyer Plumbing, we're proud to the the premier toilet repair provider in Schertz, TX. Since 1990, our company has built its reputation by putting your needs first. As a family-owned business, we aim to display professionalism and honesty at all times. Our staff will treat you like a member of our family. We know the importance of satisfying the customer. Our plumbing team is prepared to make your experience with us go smoothly and hassle-free.
Reasons to work with us include:

Convenient service hours
Experienced plumbers
Cutting-edge repair techniques
Great customer service
Being a BBB-accredited and A+ -rated business
Highly rated on Angie's List
With over 40 years of collective experience, rest assured that there is no toilet issue we cannot solve. Our licensed plumbers in Schertz will take care of any toilet breakdown no matter the size or scope, including clogged toilets. We also offer 24/7 emergency repair services. If you have an issue that needs urgent attention, you can expect our team to arrive as soon as possible. We will respect your timeline. Our goal is to get your toilet functioning properly in a timely manner.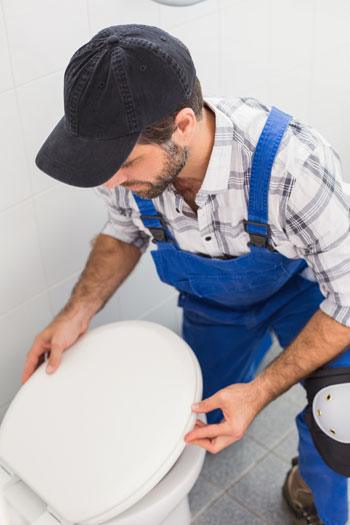 Effective Toilet Repair in Schertz
We know that a malfunctioning or clogged toilet can be a great inconvenience to your lifestyle and household comfort. It is extremely vital that your unit gets repaired as soon as possible. This is why our team at Beyer Plumbing provides urgent toilet repair services in Schertz. We aim to repair all toilet problems thoroughly. Whether there's a clog or a leak, our solutions are guaranteed to be long-lasting and effective.
Signs you need toilet repair services:

Faulty flushing
Toilet leaks
Constant clogging
Suction and gurgling noises
Experienced Plumbers
Whenever you need your toilet repaired by a professional, we have all the answers. Our plumbers in Schertz are trained and proficient. We have amassed a broad range of experience over the years. There is no type of toilet malfunction that we have yet to encounter. Our plumbers are always equipped with the necessary tools needed to resolve your unit failure. Trust us to handle your task expertly.
Call Us Now!
Let our team handle any toilet plumbing problem that you may be encountering. We arrive quickly and get the job done on the first try. Our company will always strive to bring you peace of mind. Expect our team to be polite, punctual and professional.
For more information about our toilet repairs or plumbing services in Schertz, call us at Beyer Plumbing today.