Top-Notch New Braunfels Toilet Repairs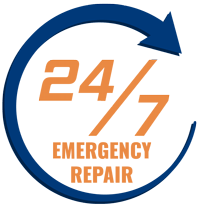 If you're in need of toilet repairs in New Braunfels, TX, call Beyer Plumbing for high-quality service. Ours is a family-owned business that has been serving the people of Comal and Guadalupe counties since 1990. To get to know our friendly staff, check out the Meet the Team section on our website. You'll see that providing conscientious personal service is important to us. You can also look over our blog. We freely offer advice to our customers when they have plumbing issues and questions. Don't overlook our plumbing specials and payment plans.
Why locals choose us:

BBB-accredited company with an A+ rating
Designated a top company on Angie's List
Availability for emergency repairs 24/7
Over three decades of experience
Expert Toilet Repair in New Braunfels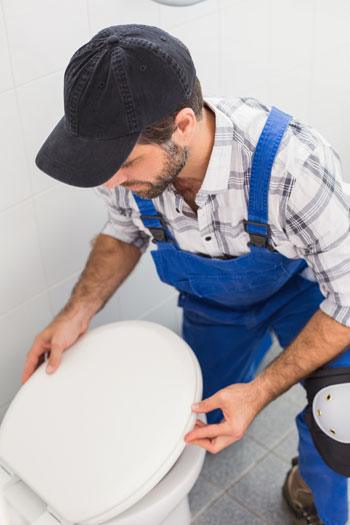 For most people, a major toilet malfunction automatically constitutes an emergency. After all, it serves a crucial function in the home. Fortunately for our clients, if the situation is genuinely urgent, we perform repairs around the clock. If you have a clogged toilet, let us know! Our team in New Braunfels will come out and furnish a remedy for your toilet issue. Our plumbers can quickly identify the problem and go about fixing it as soon as you've approved our work. Throughout our years in the business, we've seen every problem a toilet can display.
Call us if your toilet:

Leaks from the base
Runs continuously
Fills far too slowly
Refuses to flush
Overflows
Contrary to popular wisdom, toilet repair is not always an easy DIY task. A serious leak, for example, may be a problem with your water supply valve or the supply line connection. When the cause isn't immediately obvious, you'll probably need a professional to come to your home and correct the problem.
Top Plumbers Serving New Braunfels
When we send a professional to your New Braunfels home, we send the best. Our certified plumbers have been thoroughly trained, and they have years of experience in the field. The positive reviews we've accumulated on Yelp, Google and Facebook attest to the satisfaction of our customers. Not only will we fix your problem, but we'll take time to answer any questions you may have. We can also give you advice on best practices and how to avoid future problems. Our knowledgeable team loves to share what they know.
Assistance You Can Count On
If you need a toilet repair job done in New Braunfels, contact Beyer Plumbing today and schedule an appointment. If it is an emergency, our team will deftly handle that as well. We'll be happy to look at any toilet problems you're having, and you won't find a better resource.