Outstanding Toilet Repair in Boerne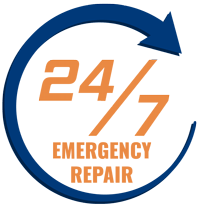 When you need assistance with a toilet repair in Boerne, TX, the team from Beyer Plumbing will be there for you. Our locally owned and operated company is proud to serve the residents of the county seat of Kendall County. We want to take the stress out of dealing with a broken toilet in Boerne. Our BBB-accredited business has earned an A+ rating and received great reviews on Angie's List. Since our company was founded in 1990, we've been committed to exceeding the expectations of customers. We offer 24/7 emergency availability for any clogged toilet repair that needs to be addressed as soon as possible.
Clients count on us to:

Perform high-quality work
Communicate clearly and openly
Charge affordable rates for our services
Always have their best interests in mind
Reliable Toilet Repairs for Boerne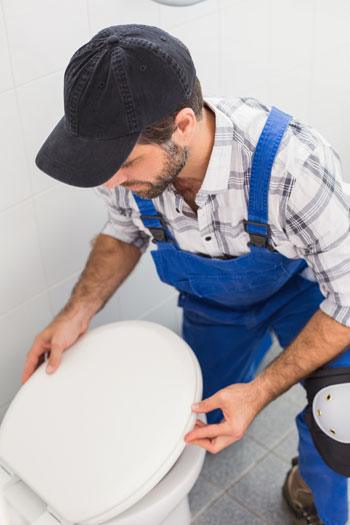 A clogged toilet in Boerne could cause a lot of damage to your home if it doesn't get addressed promptly. Clogs can be caused by a variety of issues. What's more, they can recur if not dealt with properly the first time. At Beyer Plumbing, we use advanced techniques to ensure that your pipes in Boerne are clean and fully functional. By getting all debris removed from your plumbing system, we can help prevent future clog formation. Our professional services are much more effective than trying to deal with a clog on your own.
Skilled Plumbing Professionals
The plumbers from Beyer Plumbing are highly experienced and ready for any type of project in Boerne. For your safety, we're fully licensed, bonded and insured for everything we undertake. We get everything done correctly the first time so that clients can have peace of mind. We'll put booties on whenever we enter your home, and we'll make sure that your property and belongings are protected.
Our plumbers will always:

Arrive punctually to their appointments
Have the right tools for the task at hand

Correct your problem quickly and efficiently
Clean up their work area completely when done
Plumbers Who Inspire Confidence
Regardless of the type of toilet you have in your Boerne home, plumbers from Beyer Plumbing can get it operating properly. We pledge to give every repair our complete attention from start to finish. All the details will be handled to ensure that everything goes smoothly. Providing a great customer experience is one of our top priorities.
Our goal is to create long-term relationships of trust with all those we assist.
Call Beyer Plumbing today to schedule toilet repairs or plumbing services in Boerne.