Getting a plumbing inspection in Schertz, TX, is necessary to maintain your plumbing and prevent costly repairs down the road. With regular plumbing inspections, our trusted plumbers can help you identify drainage problems and hidden leaks that may cost a fortune in repairs and replacements. Contact Beyer Plumbing and we are more than happy to quickly send someone to your home and provide a thorough plumbing system inspection.

During a regular inspection, our certified and licensed plumbers will examine all the fixtures, drains, supply lines, and water filtration systems, if there are any. We'll inspect the kitchen plumbing, bathroom, laundry and sewer pipes. If we can determine an issue that may cause problems in the future, our team ensures to fully resolve them during the appointment.
Benefits of a Regular Plumbing Inspection in Schertz
A plumbing emergency doesn't happen overnight. It usually occurs when a homeowner fails to do plumbing maintenance. Remember, hiring an emergency plumber in Schertz can be expensive, especially when there is major damage to your home's foundation. You can avoid it by getting a regular plumbing inspection.
By hiring the right professional, you can expect a longer lifespan for your plumbing system. It can significantly reduce repairs and increase the efficiency of your plumbing system.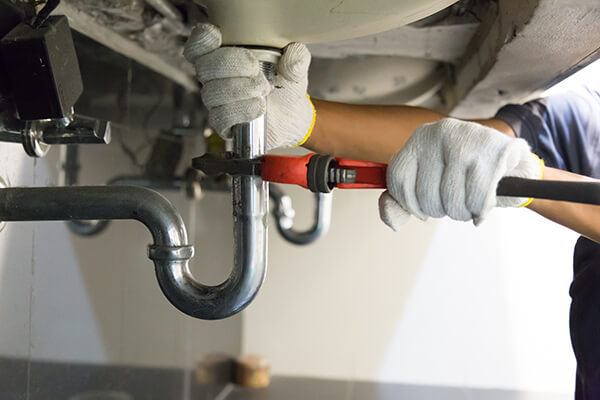 Some of the benefits when you get a plumbing inspection for your home:
Lower risk of plumbing emergencies
Reduced water bills
Healthier water system
Improved water flow
Fewer repairs
For the best plumbing system inspections in Schertz, Beyer Plumbing is always available to help.
Reliable Professionals for your Plumbing System Inspection
It's crucial to work with the right professionals when it comes to maintaining your plumbing system. That's where Beyer Plumbing comes in. All of our plumbers are certified, experienced and licensed. We help all residential, commercial and new construction. You can always count on us when it comes to doing plumbing inspections, repairs and new installations.
We are one of the largest residential and commercial plumbing companies in San Antonio. Beyer Plumbing is a family-owned business committed to providing a trusted and reliable plumbing service to all of our clients. Whether you need a plumbing system inspection to root out a problem or regular maintenance, we can help. You can trust that we are a reliable company because we have been helping out homeowners for over 30 years. We have been awarded an A+ rating from the Better Business Bureau.
For a thorough plumbing system inspection in your home, call Beyer Plumbing today for an appointment!