Plumbing inspections hold a lot of value to any homeowner that wants to reduce their utility bills and prevent major home repairs in Helotes, TX. Beyer Plumbing has been in the plumbing business for over 30 years and we have seen a lot of homeowners caught off-guard by a major sewage backup, burst pipes, and other plumbing issues that lead to massive floods and water damage. We don't want you to be one of them, which is why we heavily recommend a plumbing system inspection to any homeowner with an older home in Helotes, as well as to keep any age of home in tip-top plumbing shape.

What to Expect During a Plumbing System Inspection
During a plumbing system inspection one of our certified and licensed plumbers can examine every plumbing component in your home inside and outside with telescopic cameras and a well-trained eye. This allows us to look at the health of hidden plumbing components under the foundation of your home, in the walls, and in the ceilings. It also allows us to get a close look at the general state of your pipes so we can inform you if you need proactive repairs or replacement down the road. At the end of the plumbing inspection, our plumber will create a detailed report that is yours to keep. We can also give you our expert recommendations for any services that may help keep your home plumbing in great condition.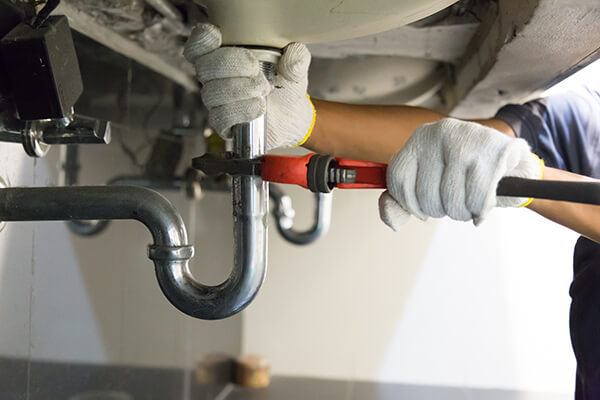 Four questions to ask our plumbers during your inspection:
Are there any hidden slab leaks?
Are there areas of piping that should be replaced?
Are there weak areas in my piping?
Do I need regular drain cleaning?
The Value of Helotes Plumbing Inspections
Your home plumbing is not an area where you want to take chances, which is why you should only schedule a plumbing inspection with a local Helotes plumber you can trust. As a family-owned company, Beyer Plumbing has been serving the Helotes area for over 30 years, proving we not only know how to offer effective plumbing solutions to our customers, but we know how to maintain positive relationships. State licensed and certified, our plumbers are always happy to help homeowners improve their home plumbing systems following a plumbing system inspection.
Learn more about your home plumbing by scheduling a plumbing inspection with Beyer Plumbing today. One phone call is all it takes to get started.