To many people, the idea of a plumbing inspection in Bulverde, TX sounds intimidating. But in reality, the process is very simple and can save you a lot of money in future plumbing costs. The point of a plumbing system inspection is to carefully look over all of the piping in your home as well as faucets and drains to ensure that everything is working the way it should. There are a lot of hidden plumbing locations in your home, from under the foundation, to inside the walls and ceilings of your home. Beyer Plumbing utilizes custom-designed cameras to inspect all of these areas to ensure that everything is working as it should so you don't need emergency service.

Does your Bulverde Home Need a Plumbing Inspection?
To start, has your home ever had a plumbing inspection? Is it over 20 years old? If the answer to both of these questions is yes, then it is not a bad idea to schedule a plumbing system inspection in Bulverde. While we see well-maintained homes with great plumbing systems, we see a lot more that are starting to show signs of wear around this age. A detailed inspection from Beyer Plumbing is an opportunity to really get a close look at the pipes and problems that are not so easily diagnosed.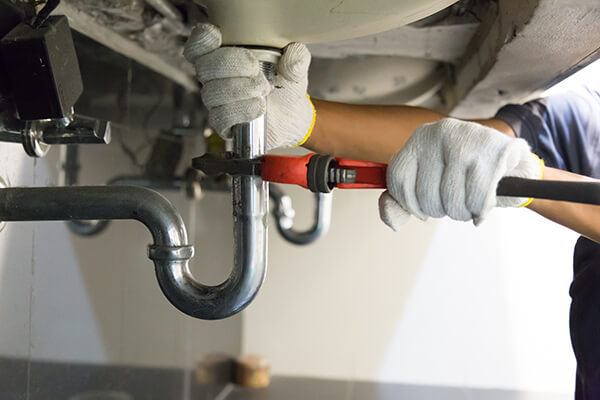 Benefits of plumbing inspection:
Decrease monthly water bills
Avoid flood damage
Reduce risk of emergency plumbing repair
Identify proactive plumbing repairs
Excellent Plumbing Inspection Company
The results of your plumbing inspection will only be as good as the company you choose to perform it. Trained plumbers are essential because they know how to look for the tiny details and underperforming system components that casually trained plumbers won't. At Beyer Plumbing we take plumbing seriously and carry several plumbing certifications, including ABC, CL12, BLE, and state certification and licensing. In addition, we are BBB accredited, which demonstrates our great customer service. As a family-owned local plumbing company, you won't find a better choice for your plumbing system inspection than Beyer Plumbing.
In need of a plumbing system inspection? Call us today to schedule your home or business plumbing inspection!