There are a lot of things you have to think about when you are buying a new home in Alamo Heights, TX but a plumbing inspection needs to be at the top of the list. This is even more true if you are living in an Alamo Heights home that is over 25 years old. While your focus is probably more on location, bedrooms, and the overall curb appeal of a home, those things will not cost you extra money once your home sale closes. However, a plumbing system with lots of problems has the potential to become a very costly headache that you are stuck with if you don't protect yourself with a plumbing system inspection.

What Is Included in a Plumbing System Inspection?
A thorough plumbing system inspection in Alamo Heights should address almost every aspect of your home plumbing system. It should include a close look at all pipes in the home, including those hidden under the slab foundation and those in the walls and ceilings. This is possible due to the use of camera technology. A basic plumbing inspection should also include a thorough inspection of the sewer system as your main sewer line has the potential to cause a lot of issues that can be addressed via regular drain cleaning if you know about them in advance. At the end of the inspection Beyer Plumbing will write up a detailed report and deliver it to you. If you have any questions, we are also always happy to address them.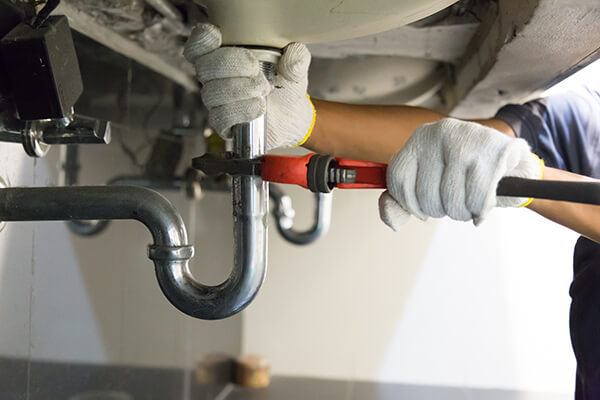 Basic goals of plumbing inspection:
Identify potential plumbing issues
Reduce risk of floods
Eliminate emergency plumbing situations
Reduced water bill
Turn to a Great Plumbing Inspection Company in Alamo Heights
Plumbing systems don't tend to get a lot of attention until something goes wrong. Beyer Plumbing believes in solving home plumbing issues before they create larger problems, which is why we offer a comprehensive plumbing system inspection to our Alamo Heights clients. Our plumbers are state-licensed and certified and also carry a host of additional certifications including the ABC and BLE certifications, proving that we are dedicated to the trade. With over 30 years of experience working in Alamo Heights and the surrounding areas, you won't find a company more equipped to handle your plumbing inspection.
Is it time for a plumbing inspection? Schedule a convenient plumbing system inspection with Beyer Plumbing with one simple phone call.