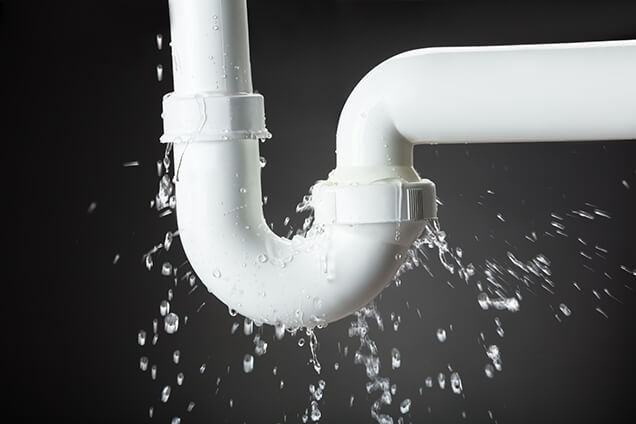 Beyer Plumbing provides advanced leak detection services in New Braunfels, TX. Whether you have damp spots on the walls or hear running water under your slab foundation, leak detection services provide the technology and know-how needed to get to the root of the problem. Leak detectors monitor your pipes to determine pressure changes that indicate a leak. This allows our licensed, experienced plumbers to track down cracked and damaged plumbing components that could result in a burst pipe if not addressed.
Underground leaks are the hardest to detect and not every company has the technology required to spy on your pipes and find the source of trouble in your water line or sewer line. So, count on Beyer Plumbing for comprehensive leak detection services!
Superior Leak Detection in New Braunfels
A leak in your waterline can result in structural damage to the foundation of your home. It can also lead to water incursion that causes flooding and damages your furnishings and other belongings. When you have a leak behind the walls of your home, you need the right assistance to track it down and get it fixed quickly.
If you notice any of the following signs in your home in Comal or Guadalupe County, contact the plumbing pros at Beyer Plumbing right away!

Spinning water meter with water shut off
Mold and mildew
Sound of running water with faucets turned off

High water bill
Cracks in your foundation
Wet spots in concrete slab
Camera inspections of pipes are an integral part of our leak detection services. Because plumbing systems are hidden below ground, it's essential to use the most recent technology to detect what's going on beneath several feet of concrete or soil. If your home is more than 20 years old, normal wear and tear can cause pipes to become stressed, crack and create a leak. You may first notice an inexplicable increase in your water bill.
New video camera technology makes it possible to detect these leaks without tearing up your concrete or yard. Our licensed and insured plumbers can penetrate deep into your plumbing system to find out what is going on. It helps us uncover problems with the sewer system that present a risk to you, your family, and the entire community. If you need an inspection of pipes that run beneath your concrete foundation, we are happy to oblige.
Top-Notch Leak Detection Services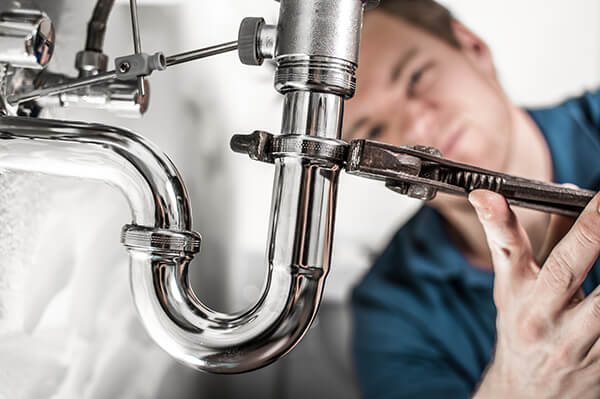 Beyer Plumbing has invested in cutting-edge leak detection technology for hard-to-reach plumbing components throughout your home. As a BBB-accredited, award-winning plumbing contractor, we take pride in incorporating our core values into our business practices. Our family-owned and operated company is proud to offer 24/7 emergency leak detection services to our friends and neighbors in New Braunfels. We're just a phone call away!
Do you need help with leak detection inside your home? Contact Beyer Plumbing today for experienced leak detection services!