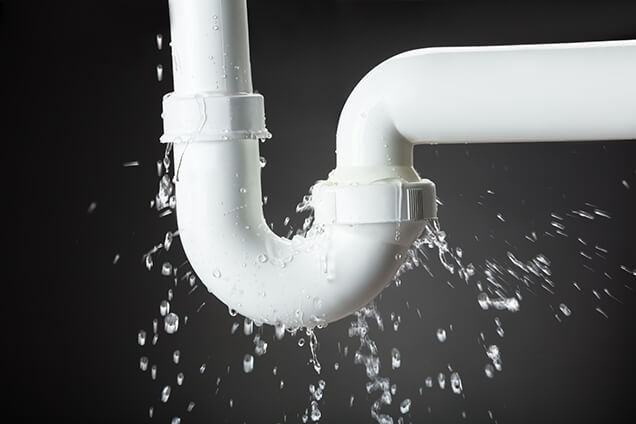 Beyer Plumbing offers highly experienced leak detection services to homeowners in Bulverde, TX. If you suspect a leak, you may not know how to go about finding and fixing it. A leak detector monitors water flowing through your pipes. It can detect abnormal pressure changes and trace the source of leaks inside your home. If you have a leak outside, we have video equipment and other tools that help us find where it's coming from. Our licensed plumbers then go to work. Starting with a detailed estimate, we provide comprehensive services to get your plumbing back to working order. Don't let your hard-earned money wash away with undetected leaks, which can cost hundreds of dollars in just a few weeks.
Reliable Bulverde Leak Detection
A broken pipe can cause flooding, mold, and structural damage in your home, and quickly erode the foundation beneath your feet. Whether you have a leak in your main water line or sewer line, it's important to call in qualified professionals who can use a water leak detector to detect the source of your troubles. If you have water flowing inside your home or here running water even with all the faucets off, turn off your main water source and contact Beyer Plumbing for fast leak detection services.
If you notice any of the following signs, you may have a leak inside your home. Contact our teams ASAP if you notice the following signs:

Mold and mildew throughout your home
Extremely high water bill
Sound of running water when all the faucets are off

Foundation cracks
Water meter continues ticking with water shut off
Leaks can originate in your clean water pipes or drainpipes. For instance, you could have damaged pipes outside the home due to tree root incursion. You could have sewer pipes that crack or burst due to age, wear and tear or other issues. Fortunately, we have water leak detectors and other technology, such as video cameras, that can help us quickly isolate the leak and provide options to resolve the issue.
Knowing the problem is the first step to getting the leak fixed. We can resolve damage to your plumbing system and put you in touch with reputable contractors to resolve issues with other systems in your home.
Trusted Leak Detection Services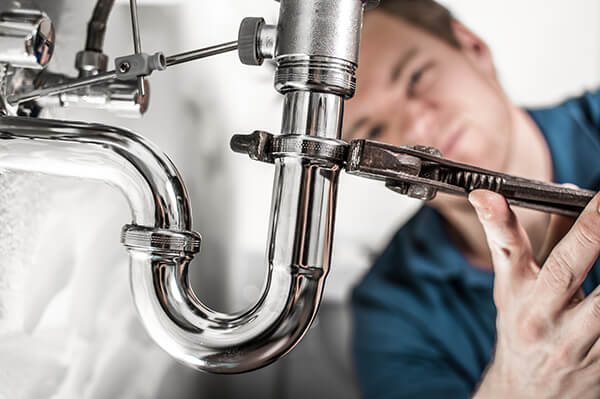 Beyer Plumbing is a plumbing company operated by three brothers who have made it their mission to protect and preserve the pipes, drains and other components of homes in Bulverde and the surrounding communities. As an award-winning, BBB-accredited company, we provide extraordinary customer care, honesty and distinctive leak detection services. Our plumbers are always on the job, so you can call us 24/7 if you have an emergency leak situation that threatens your home or family.
Want to know where a leak is coming from inside your home? Contact Beyer Plumbing today for water leak detector services in Bulverde!