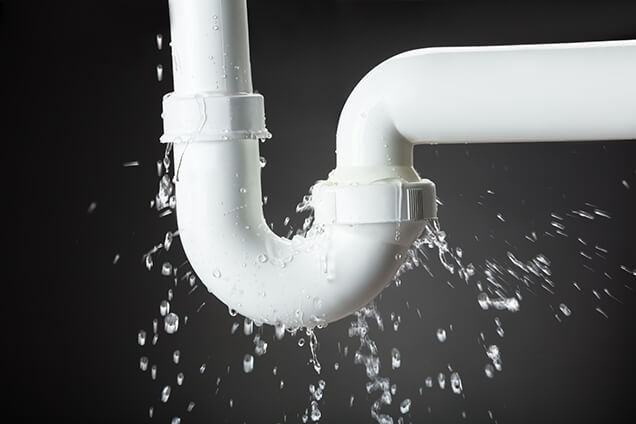 If you notice that your water bill suddenly doubles or triples and you have a problem with water pressure, chances are you need leak detection services in Boerne, TX. Other indications that you may have hidden leaks include mold and mildew on ceilings and walls, hot spots or wet spots on your basement floor or concrete slab foundation, or the sound of running water after you've turned off the main valve.
Not every plumbing team has the right technology to detect pressure changes or look inside your pipes to locate root incursion, cracks, and other issues that can lead to leaks and flooding. Beyer Plumbing offers comprehensive leak detection services for area homeowners!
Dedicated Leak Detection in Boerne
Undetected leaks can disturb the serenity of your home in many ways. Excessive moisture can cause mold and mildew that can damage your drywall, ceilings, and belongings. Musty smells can lead to respiratory issues and poor indoor air quality. Therefore, it's crucial to find and resolve the cause of the leaks as quickly as possible.
If you notice the following signs in your home, reach out to Beyer Plumbing today!

Cracks in the foundation
Sunken areas in your yard
Respiratory issues in pets and family members

High water bill
Hot or wet spots on concrete slab
Camera inspections provide another line of defense in addition to pressure testing. Tiny cameras mounted on flexible wiring give us a first-hand look at what's going on inside your plumbing system. Keep in mind that homes over 20 years old are more likely to have damage due to wear and tear, corrosion and other issues. Whenever possible, we try to fix the damaged pipe without major excavation. Plus, we offer financing on approved credit and online payment to help our customers avoid delays in plumbing services.
Do you need leak detection to trace the source of damage in your septic system, water line or drain system? Let us put our electronic sleuths to work for you!
Premium Leak Detection Services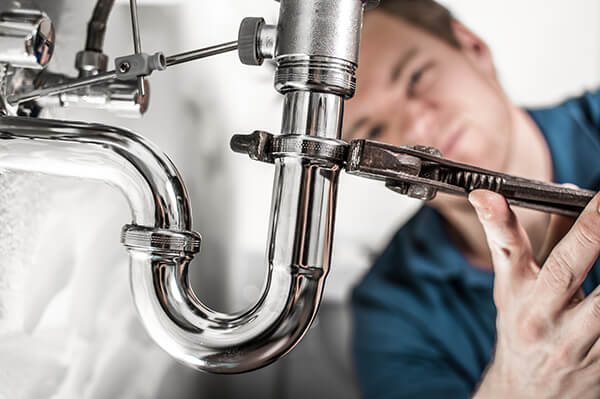 Beyer Plumbing was founded more than 30 years ago to provide quality plumbing services to residents of Boerne and the surrounding areas. Besides providing cutting-edge leak detection services, our family-owned company offers comprehensive plumbing installation, repairs and maintenance for your home. If you suspect a leak, our emergency leak detection services can help you pinpoint the problem and get it resolved quickly.
As a BBB-accredited, award-winning company, we stick to core values that include respect, honesty and integrity. So, contact us if you want respectful, diligent and effective plumbers to resolve your leaks quickly.
Are you ready to schedule leak detection services? Contact Beyer Plumbing today to make an appointment.